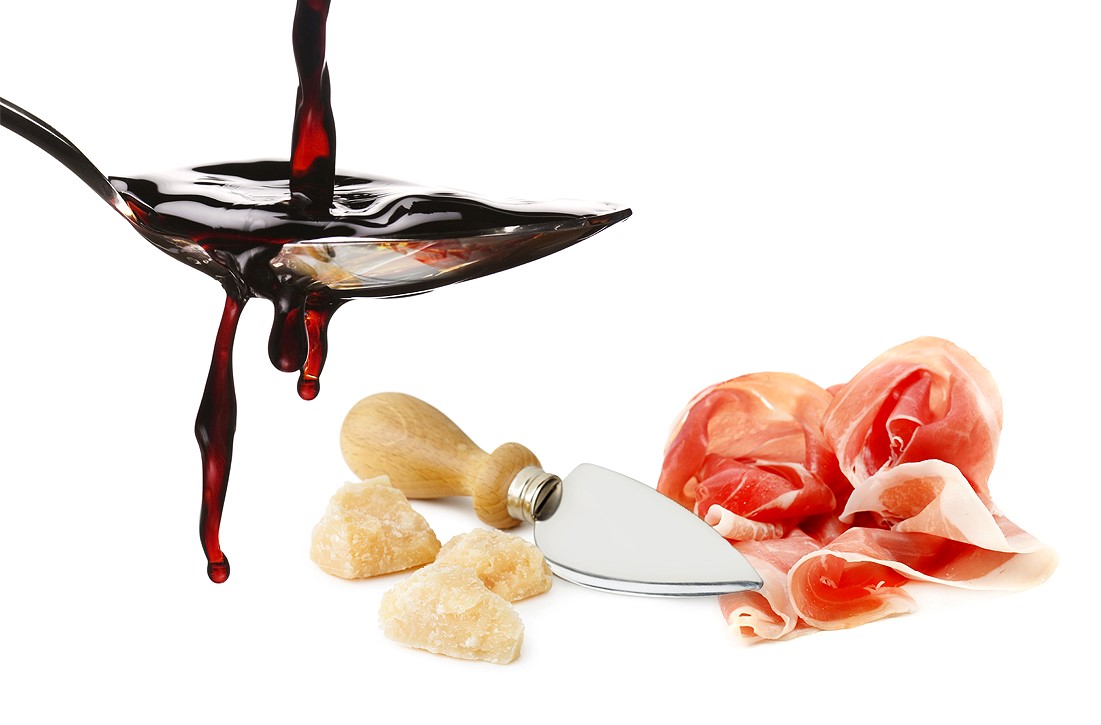 THREE IMPORTANT ITALIAN DESIGNATIONS AT HIGH SPEED WITH TRENITALIA
From Monday 22 to Friday, September 26, tastings of three important Made-in-Italy food designations will be on offer on high-speed Trenitalia Frecce trains: Balsamic Vinegar of Modena (Aceto Balsamico di Modena), Grana Padano PDO and Prosciutto di San Daniele PDO will be featuring the whole week in guided tastings in the dining car of the Rome – Milan AV9618 train leaving the capital at 10:00 AM and of the Milan – Rome AV9643 train leaving the Lombardy capital at 4:00 PM. Reservations for the tastings are made through an operator on board the train who will be taking bookings along the first-class cars with the possibility of extension to second class until all places are filled or in anticipation of a second tasting each way.
The objective of the initiative, promoted by the Consorzio di Tutela Aceto Balsamico di Modena, Consortium of Grana Padano Cheese PDO and Consortium of Prosciutto di San Daniele, is to create a culture of food excellence among the public by highlighting the characteristics of these precious products.