Cocktails, Signature Cocktails
Bloody Mary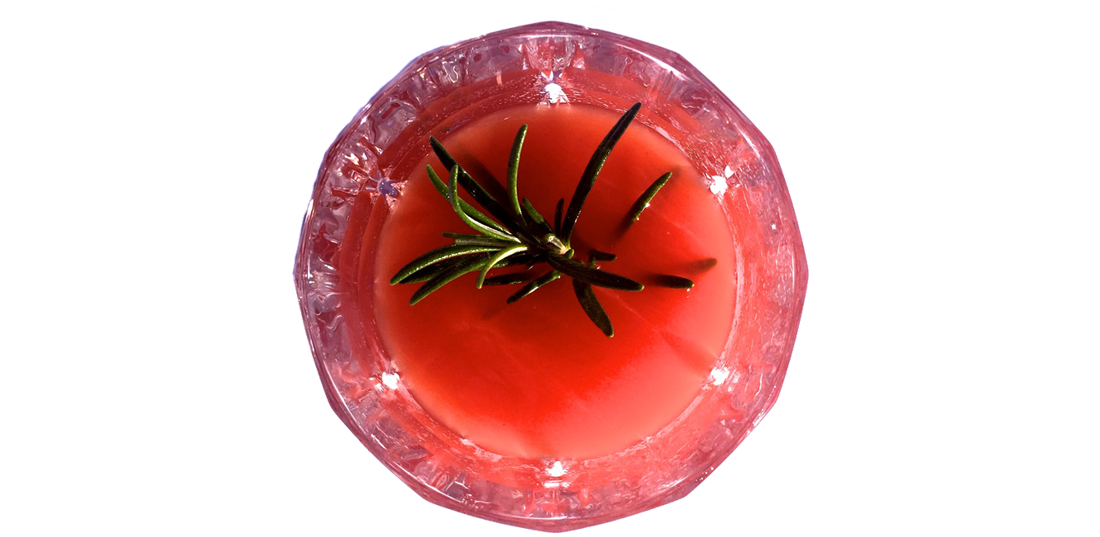 This is one of my favourite cocktails, to tell the truth. Intense and full-bodied like none, I could not leave out the Bloody Mary from our series of creations. Compared with the traditional recipe, Marco Latini and I  decided to substitute Worcestershire sauce with Balsamic Vinegar of Modena PGI and we also made another variation: instead of the traditional Vodka we used Gin Mare for its extraordinary botanical ingredients. The result is a convincing mix of citrus notes and aromatic herbs, a full,  savoury, round, and hot flavour. We must confess that in this creation the Balsamic Vinegar of Modena PGI  seemed the ideal ingredient.
Our recipe
Tomato juice 9 cl
Tabasco 4/5 drops
Balsamic Vinegar of Modena PGI 3/4 drops
Lemon juice 1.5 cl
Gin Mare 4.5 cl
Salt 1 pinch
Pepper 1 pinch
Rosemary 1 spring
The classic procedure is: cool the mixing glass with ice and throw it out. Add lemon juice, pepper, salt, Tabasco and Balsamic Vinegar of Modena PGI. After thorough mixing add the Gin Mare and the tomato juice. Mix well and add the ice again. Then using the throwing technique (that is pouring the liquid numerous times onto the ice) oxygenate the cocktail very well. Pour in the glasses and add a spring of rosemary as decoration.