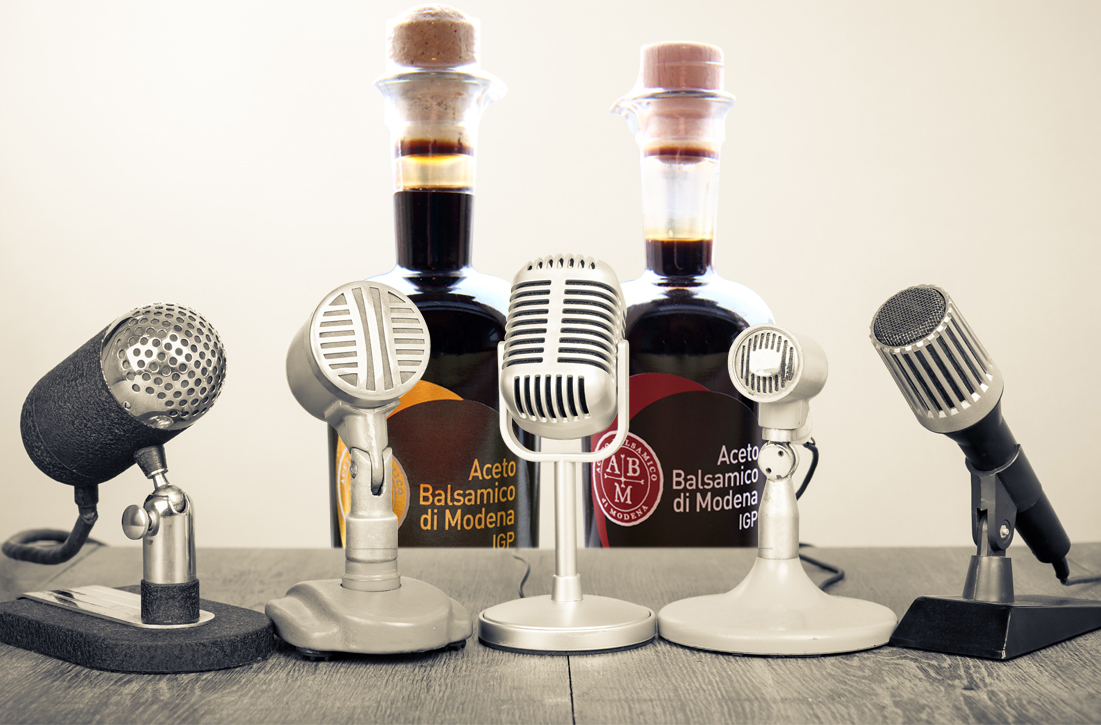 Balsamic Vinegar of Modena ONCE AGAIN ON NATIONAL TV NETWORKS
Twelve minutes dedicated to Modena and its quality food products: on Wednesday, February 4, from around 4:40 PM, Balsamic Vinegar of Modena PGI will once again appear on national TV networks in the feature prepared by the director Gabriella Lasagna for the RaiTre programme Geo&Geo – conducted in the studio by Sveva Sagramola and Emanuele Biggi – which will present, in addition to the "black gold", other quality products that make of Modena one of the most important Made in Italy areas.
The scenes to be shown were shot in two vinegar plants, including a grape harvest and the cooking of the must which produces the precious food whose success as a characteristic product of this territory has for centuries been due to local pedoclimatic characteristics, to which have been added man's knowledge, experience and skill. The camera also takes viewers into the kitchen of the Antica Trattoria La Busa in Spilamberto, to show the preparation of some typical dishes of the Modena tradition.
One of the "ingredients" that contributes to making every single drop of balsamic vinegar special is the choice of the wood barrel in which it matures and ages. To explain how these "treasure chests" for black gold are born, the programme will also focus on the production of Master Barrel Maker Francesco Renzi, whose profession was born five hundred years ago in Modena and still today, as then, consists of choosing the wood, seasoning it naturally and bending the staves by hand in boiling water.
Modena, however, does not mean just Balsamic Vinegar. Among the quality products featured in this comprehensive twelve-minute programme, are the creations of another "wood artisan": the lute-maker Giancarlo Guicciardi, based in San Damaso, one of the best known and esteemed Spilamberto lute-making names in Italy and in the world. And, of course, there is the "Red one" par excellence: accompanied by the renowned sports journalist and Ferrari history expert Leo Turrini, the RaiTre team stopped at the Ferrari Museum and collected a few interesting anecdotes, such as Enzo Ferrari's passion for Balsamic Vinegar of Modena, which he insisted on always having on the table in order to delight his guests.
The programme showing on February 4 will be the second time Balsamic Vinegar of Modena (Aceto Balsamico di Modena) has  featured on national TV networks this year: only a few days ago, the "black gold" was the protagonist of a feature in the programme "A Conti Fatti" on Rai Uno network, presented by Elisa Isoardi with the assistance of Serena Magnanesi reporting from the Albinelli market in Modena.
Press Office
Marte Comunicazione snc of Marzia Morganti Tempestini & Co.
Tel. 335 6130800 E-mail
marzia.morganti@gmail.com
www.martecomunicazione.com