Desserts, Light recipes
Almond, fruit and rose petal ice pops with Balsamic Vinegar of Modena PGI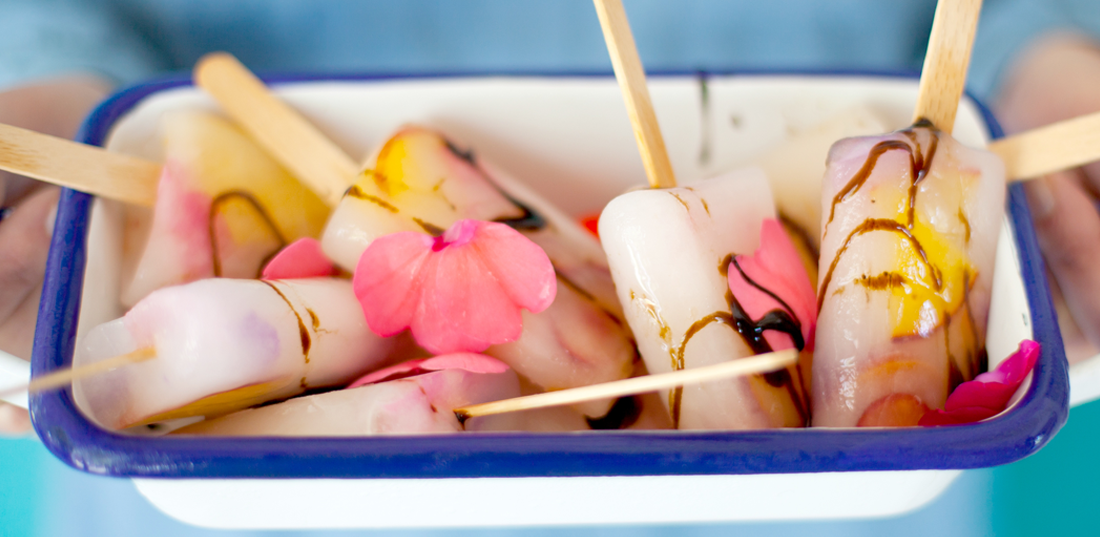 Ingredients for 4 ice pops
120 g almond milk
120 g mineral water
1 nectarines apricots
rose petals or other edible flowers
Aged Balsamic Vinegar of Modena PGI
Preparation
Preparation: 10' plus the freezing time
Difficulty: easy
Put on the bottom of every ice pop mould a spoonful of aged Balsamic Vinegar of Modena PGI and swirl to make it stick also to the sides, then put in the freezer to chill.
Cut the fruit into thin slices. Put some slices in the moulds with some flower petals. Fill the moulds to half their capacity with barley syrup and put them back in the freezer. When the liquid starts solidifying, top with other fruit, petals and syrup until full.
Freeze completely.
Tip: change the types of fruit using products in season like strawberries, cherries, woodland fruits or pieces of fresh figs.