Cocktails, Signature Cocktails
Boulevardier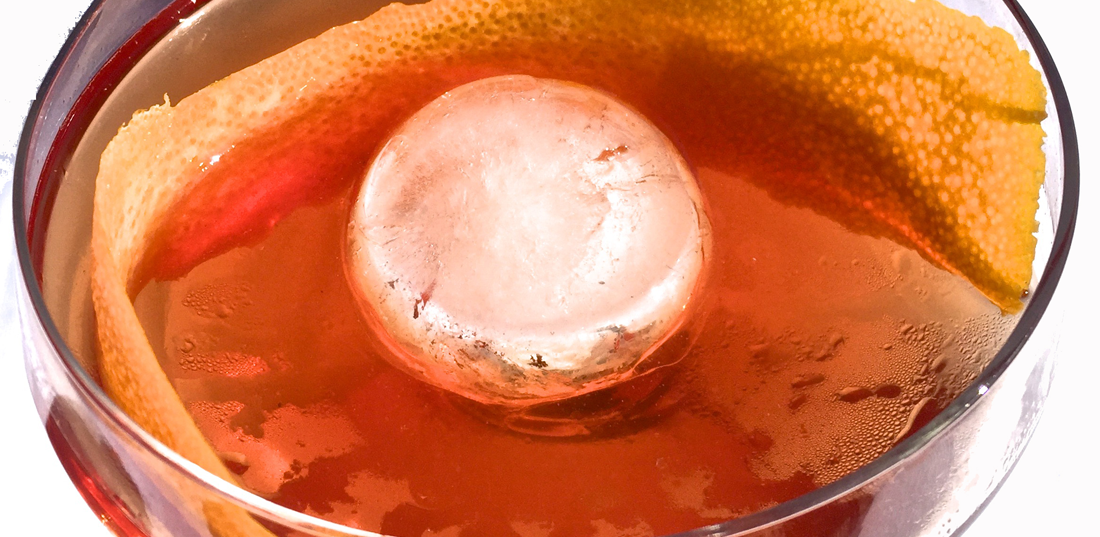 The Boulevardier is a great classic cocktail. It is considered a close relative of the Negroni, as they share two of the three main ingredients, with Bourbon replacing Gin. It was invented in 1927 by a legendary barman, Harry McElhone who created it for Erskine Gwynne at Paris' Harry's bar. Gwynne was the American writer who founded the magazine Boulevardier, printed in the French capital from 1927 to 1932.
In the mixing glass, besides the basic ingredients, add a few mint leaves, sugar, soda, Orange Bitter and obviously our Balsamic Vinegar of Modena PGI.  A luxurious, penetrating mix a very long lasting and captivating taste. The Vinegar blends perfectly with the cocktail's bitter ingredients. The colour is brilliant, the aroma of the essential oils and the orange are fantastic. A great cocktail.
Ingredients
Soda 1 splash
Mint 3 leaves
White sugar ½ tsp
Orange bitter 1 dash
Dry Vermouth 2 cl
Bitter Campari 2 cl
Bourbon 3.5 cl
Balsamic Vinegar of Modena PGI 1 tsp
To tells us about Vinegar and Boulevardier we called on Matteo Zappile, who is much more than a good barman, as he also is in charge of the cellar of Rome's great restaurant Il Pagliaccio.
"I believe that the Balsamic Vinegar of Modena PGI is a very versatile product and that it goes well used in before dinner cocktails, but an additional last ingredient is needed to balance the whole thing, considering the creamy nature of the product. I would balance it with a fruity type of gin and with a home-made citrus syrup, with the addition of lavender flowers", he suggested. A last word about the Boulevardier: "It's definitely an evergreen, the addition of the Balsamic Vinegar gives it a modern reading and ushers this great classic into contemporary era".