Light recipes, Starters
Finger-food lentils patties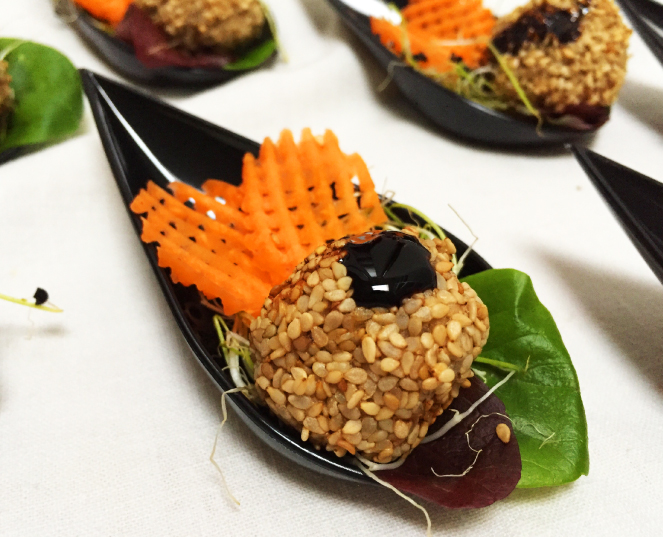 Ingredients (for 8/10 pieces)
200g cooked lentils
1 small clove of garlic
1 shallot
1 medium size boiled potato
season's salad
salt and pepper to taste
extra virgin olive oil to taste
Sesame seeds to taste
Aged Balsamic Vinegar of Modena PGI
Preparation
Place the cooked lentils, the sliced garlic, having removed the inner sprout, in a blender. Blend everything until obtaining a smooth compact mixture. In a bowl, smash the potato with the ricer or the fork's prongs and add to the lentils mixture, salt and pepper to taste, and blend well. Place in the refrigerator for about 30 minutes. Place the sesame seeds in a bowl. Grease your hands with the oil and form walnut size balls with the lentils' mixture, dip in the sesame seeds so that they stick evenly to the outer surface of the patties.
Arrange them in an oven pan and put in the oven at 180ºC for 20/25 minutes.
Wash and slice the vegetables you selected for the salad, dress with oil and salt, and arrange in finger-food single portion dishes and finish the preparation by pouring a few drops of Aged Balsamic Vinegar of Modena PGI.
The little balls can be served hot, warm or at room temperature. They can also be served as an excellent vegetarian and vegan main dish .