Main courses
Slices of salmon marinated in Balsamic Vinegar of Modena PGI with chopped pistachio topping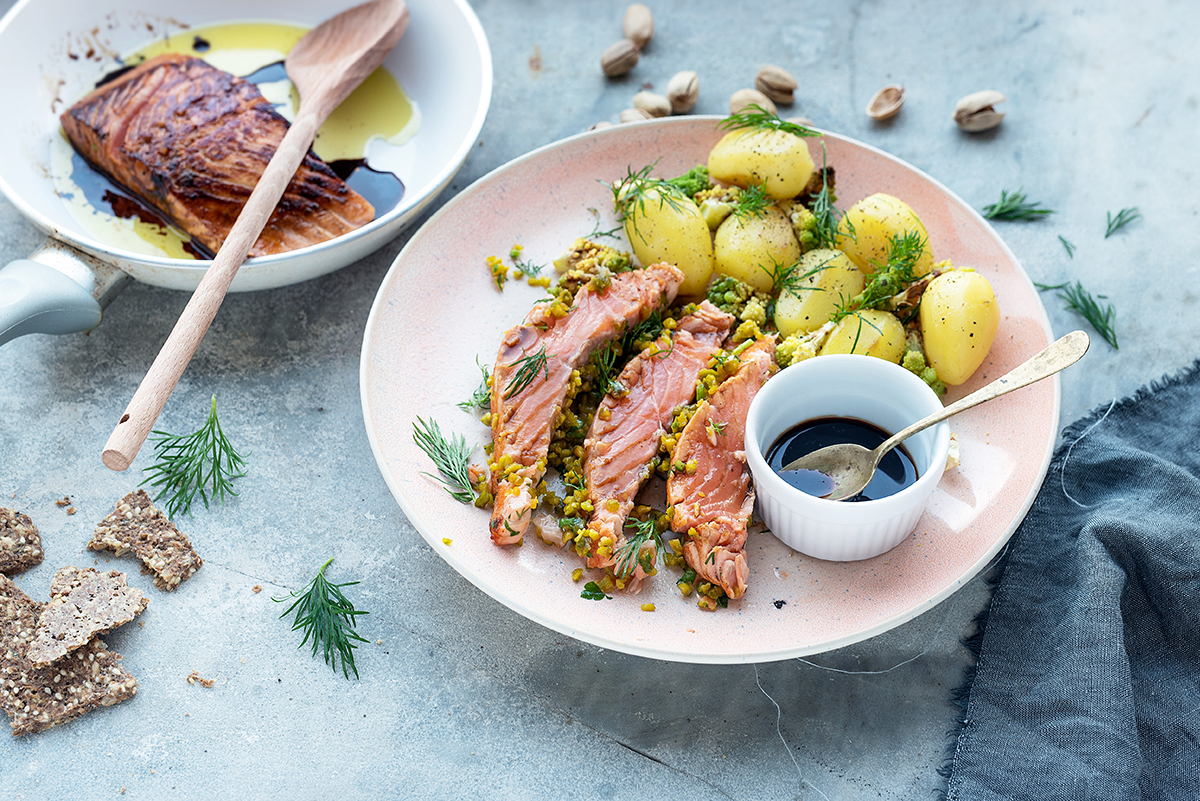 Ingredients for 4 servings
600g whole side salmon fillet
120g chopped pistachio
Aged Balsamic Vinegar of Modena PGI
big bunch of parsley
dill
new potatoes as side dish
Preparation
Chop a handful of parsley with 2 sprigs of dill, mix together with the chopped pistachio.
Using tweezers, remove the bones from the chunk of salmon.
Season lightly with salt and pepper and blanch in a non-stick pan for 3-4 minutes each side. Brush both sides with the Balsamic Vinegar of Modena.
Top the salmon with the chopped pistachio, then slice in pieces about 1.5 cm thickness.
Serve with new potatoes boiled and dressed with abundant chopped dill, oil and salt.