Main courses, Starters
Summer vegetables Tartare with yellow cherry tomatoes and Buffalo Mozzarella balls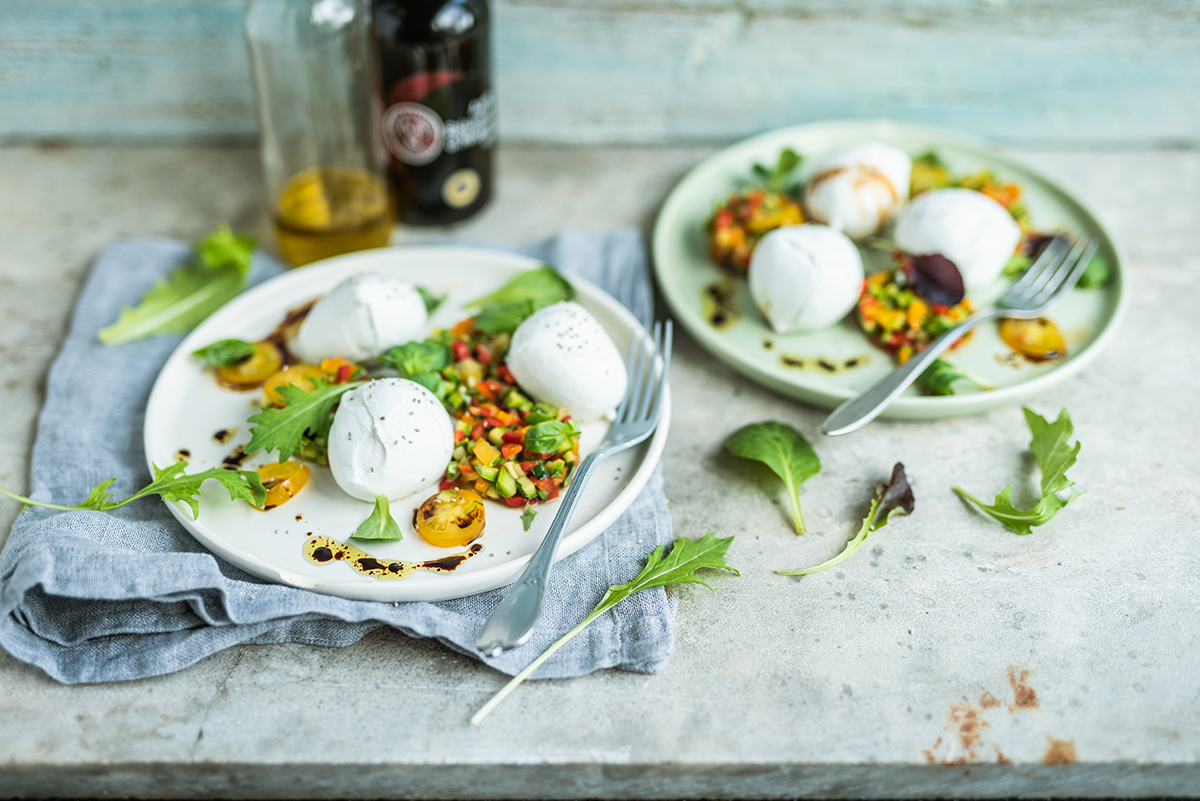 Ingredients for 4 servings
12 Buffalo Mozzarella small balls
150g yellow cherry tomatoes
1 courgette
1/2 red bell pepper
1 stick of celery
1 bunch of arugula
1 bunch of baby leaf lettuce
1 organic lemon
Extra Virgin Olive Oil
1 tbsp soy sauce
Balsamic Vinegar of Modena PGI
Chia seeds
Preparation
Dice the tomatoes. Peel the bell peppers with a peeler, cut in strips then dice. Remove the core of the courgette and dice the green part very fine, slice the celery as well.
Put everything in a bowl, dress the vegetables with two tbsp Balsamic Vinegar from Modena PGI, four tbsp oil, soy sauce and a pinch of salt. Flavour with some grated lemon zest, then add the arugula chopped.
Using a round mould, prepare the vegetable tartare: prepare 3 small bases on each plate, then add some baby lettuce leaves, and top with a mozzarella ball. Sprinkle with the chia seeds.
Finish with a drizzle of oil and as much Balsamic Vinegar from Modena PGI as you like.