Cocktails, Signature Cocktails
Americano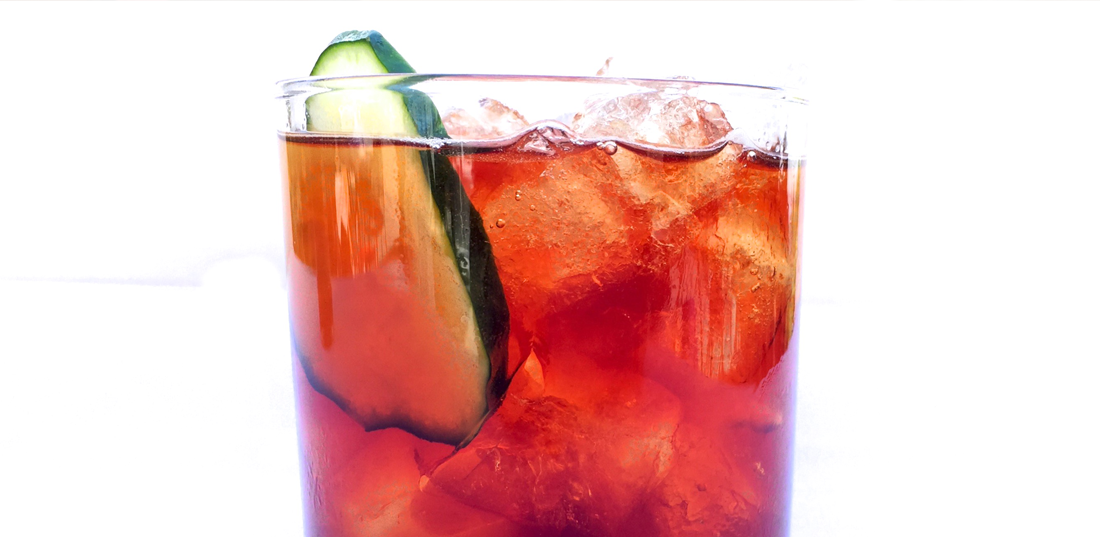 I'm going to say it from the start: the Americano is one of my favourite Cocktails. Absolutely perfect the interaction of all its elements, with that bitter taste that does not fade away. It was no easy feat to find the right place for the Balsamic Vinegar of Modena PGI. Marco Latini, my faithful bartender, preferred the Aged version of Balsamic Vinegar of Modena, to give the Cocktail more intense and round nuances. After a number of trials, this time also we managed to reach a perfect balance: our Americano unleashes the scent of fresh and aromatic herbs, thanks to the basil and the cucumber. The taste is intense and complex: notes of ginger, cucumber again, bitters, the sweetness and acidity of the Balsamic Vinegar of Modena. Everything is perfectly framed in a sturdy yet light and fresh structure.
Ingredients
Bitter Campari 2 cl
Punt e Mes 2 cl
Ginger Ale to top
Aged Balsamic Vinegar of Modena PGI 1 tsp
Basil leaves 2
Method: stir and strain – build over ice
The Americano makes me think of the golden hands of Tommaso Cecca, bartender of Café Trussardi in Milan. Tommaso is one of the most talented Italian bartenders and I stopped counting the times that I asked him to make me a great Americano.
To him this is a fundamental cocktail, because it represents the guideline in the search for the perfect aperitif from the stand point of the taste and also because it represented The Aperitif for Italians from the '70s until the end of the century. Tommaso says that using Balsamic Vinegar of Modena PGI in cocktails is an excellent idea, especially to enhance the vermouths aromatic components.
More on the next instalment…