Cocktails, Signature Cocktails
Balsamic Spritz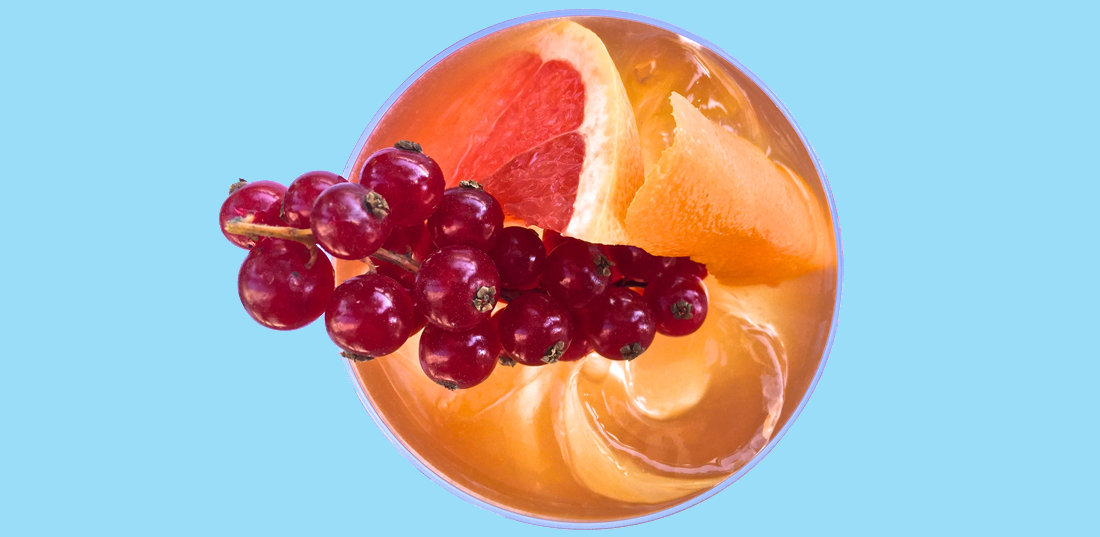 This time my overwhelming passion for bubbles took over and together with Marco Latini we created an original cocktail that we called Balsamic Spritz, obviously in honour of Balsamic Vinegar of Modena PGI.
We start with a wedge of pink grapefruit split in three pieces, lightly pressed in the glass with a teaspoon of cane sugar. We add a Grappa of unmatched purity, distilled 5 times, to add an unusual ingredient but perfect for our cocktail. Then we add Balsamic Vinegar of Modena PGI and we mix the pomegranate juice. We want a large wine glass, very cold. We finish by filling the glass with a Blanc de Noir, a Champagne made with Pinot Nero grapes only.
Very cold and fruity, but also with a solid structure and a unique taste, sharp and convincing. Our cocktail ranges from bitter notes to sweeter ones. The Balsamic Vinegar of Modena PGI goes perfectly well with the Grappa. The experiment is a complete success.
Ingredients
Pink grapefruit 1 wedge
Cane sugar 1 tbs
Grappa 3 cl
Fresh organic pomegranate juice 3 cl
Balsamic Vinegar of Modena PGI 1 tsp
Rosé Champagne 3/5 cl
As a guest of honour we have this time an excellent barman, Alessandro Avilla, who we met and appreciated at the Sushi B restaurant in Milan. His skills in creating great cocktails using unusual and orientalising ingredients impressed us. Needless to say that Alessandro has it in the blood, he started his career at the Gran Caffè Gambrinus in Napoli, and after a few experiences in Liguria he decided to move to London for a true full immersion in the world of cocktails.
His suggestion as far as using Balsamic Vinegar of Modena PGI in cocktails is to rely on an expert's advice, because there might be the risk of introducing a very complex element in the mixing. "It is important to evaluate the type of Balsamic Vinegar to be used, considering it as an acidic component of my cocktail or as a helper in enhancing some of the tastes" he tells us. "The Balsamic Vinegar of Modena can substitute acidic elements such as lemon or lime, or can be added in small quantity, to balance other acidic notes".
Alessandro ends our conversation underlining how much Rosé Champagne is an excellent component for cocktails. The only small drawback is that often, while mixing, the colour will almost always fade. "A colleague of mine, while working in London, used to love to make a wrong Negroni with rosè champagne and that was very appreciated, absolutely worthy of a try". We will try it, oh yes …