Main courses
Pork chops with apple, red cabbage and Balsamic Vinegar of Modena PGI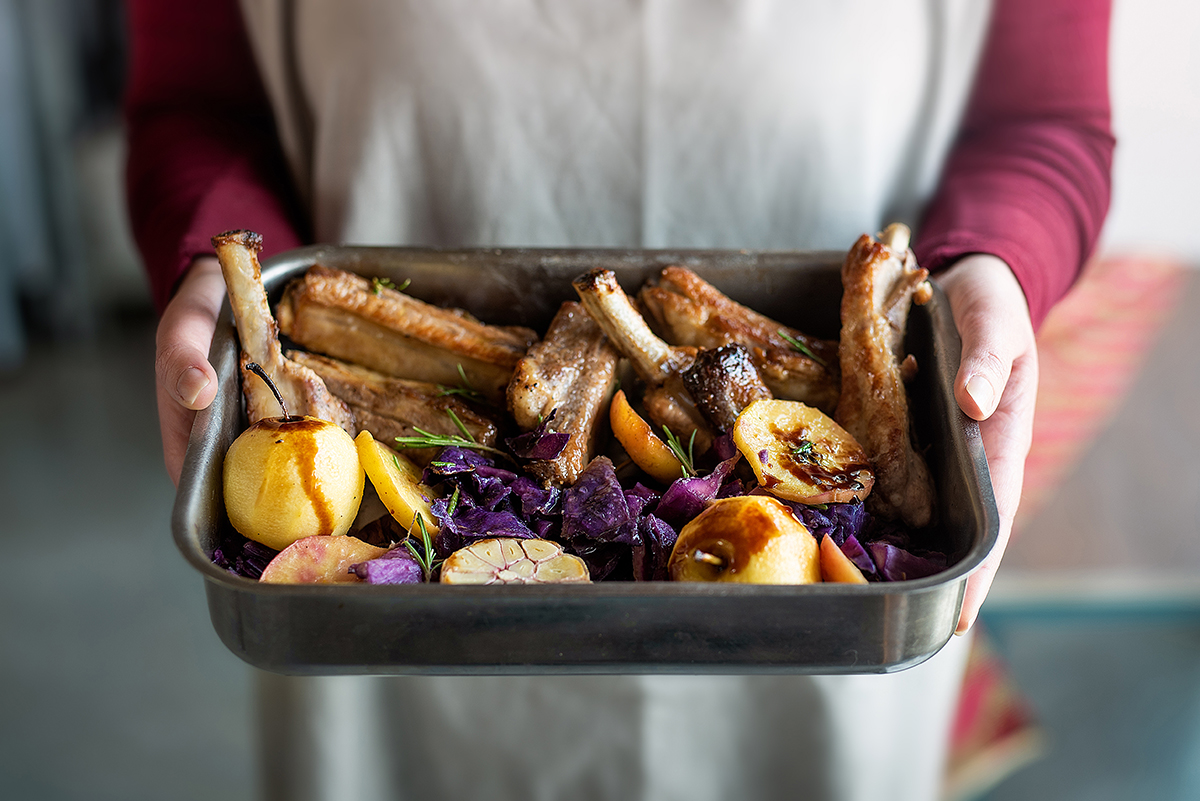 Ingredients for 4 servings
12 pork chops
4 wild apples
250g red cabbage
2 tbsp Balsamic Vinegar of Modena PGI
50ml apple vinegar
5-6 peppercorns
2 bay leaves
2 cloves of garlic
Extra Virgin Olive Oil
Preparation
Season the pork chops with salt, crushed peppercorns and a ribbon of oil, place in a baking sheet with the crushed garlic cloves and two bay leaves.
Bake at 180° C for 15 minutes. Slice the apples and marinate with two spoons of Balsamic Vinegar of Modena PGI.
Cut the cabbage in pieces and blanch in acidulated water with the apple vinegar for 5 minutes, then drain.
Add apples and cabbage to the meat, and continue cooking for 15-20 minutes.