Main courses, Starters
Robiola cheese tart with agretti and tomato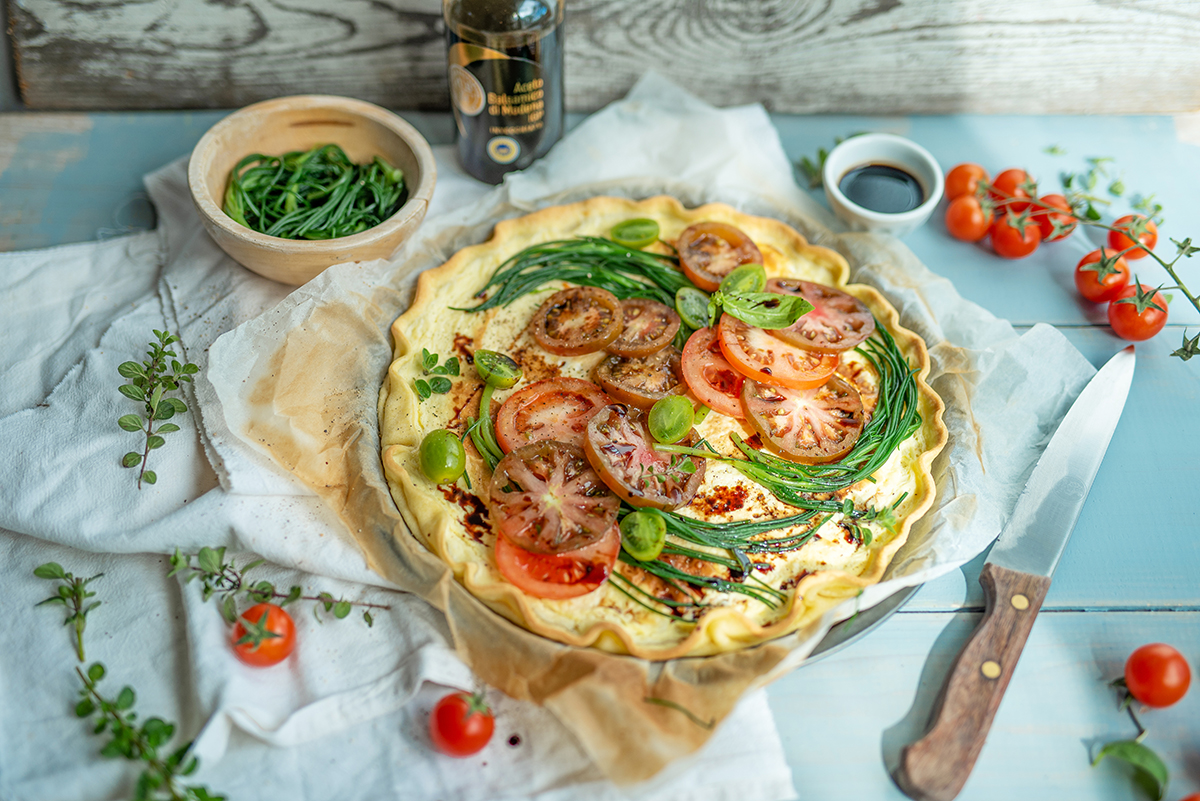 Ingredients for 6/8 slices
250g pate brisée
200g spreadable cheese
100ml fresh cream
1 egg
4-5 mixed types tomatoes (beef heart, Camone, Perino, Costoluto…)
1 bunch of agretti (Salsola soda)
Aged Balsamic Vinegar of Modena PGI
basil
Fresh oregano
salt
pepper
Extra Virgin Olive Oil
Preparation
Cover the bottom of a 24cm diameter cake pan with the pate brisée, leaving about 2.5cm. edge around.
Using a hand-held whip, mix in a bowl the Robiola, the egg and the cream. Season with salt and pepper.
Pour the cream over the pate brisée, flatten it, then bake in a preheated oven at 180° C for 20 minutes. Clean the agretti and cook in boiling salted water for 3-4 minutes, drain and let cool.
Slice the tomatoes and season with salt, oregano, oil and the Balsamic Vinegar of Modena PGI.
Let the tart become lukewarm, cover with the tomatoes drained from the dressing and with of clumps of agretti. Finish off with the fresh basil leaves.