Main courses
Soup of barley and pumpkin flowers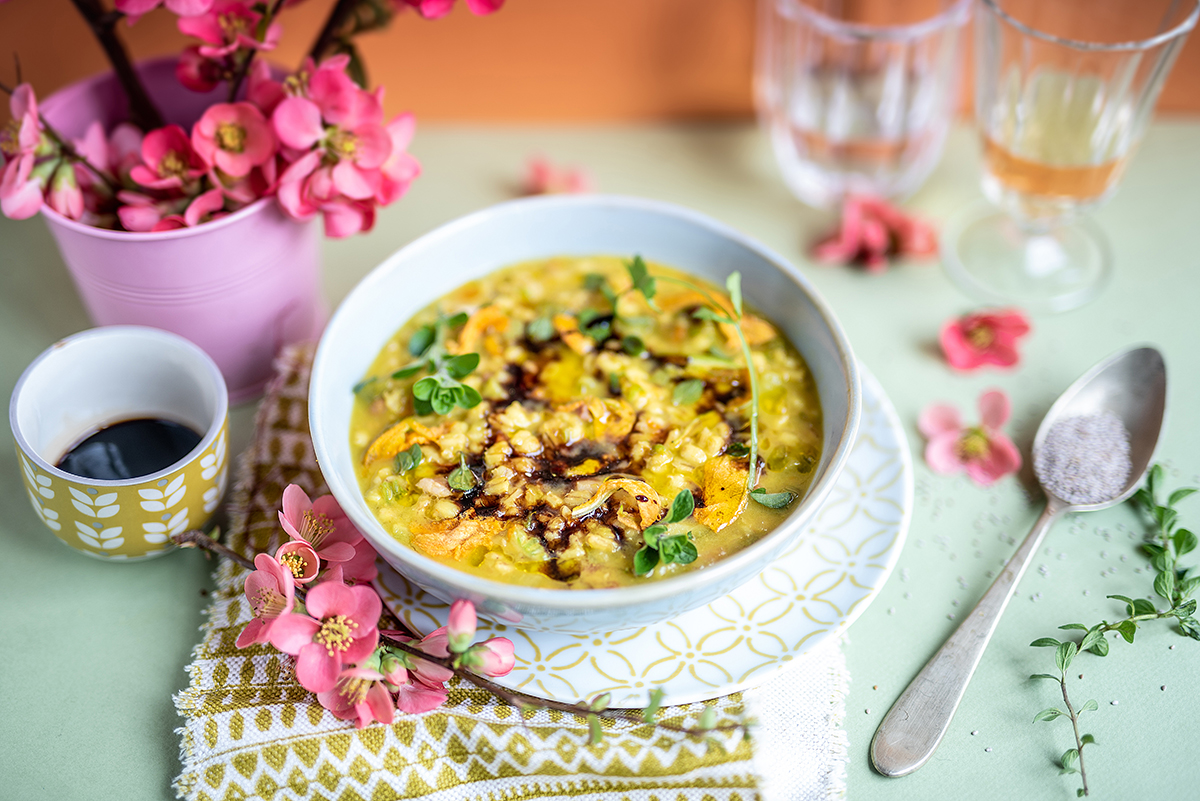 Ingredients for 4 servings
200g precooked pearl barley
1 l vegetable stock
2 courgettes
4 pumpkin flowers
1 envelope saffron
40g smoked pancetta
1 ripe and firm tomato
1 shallot
Balsamic Vinegar of Modena PGI
parsley
basil
marjoram
Extra Virgin Olive Oil
Preparation
Dice the courgettes. Cut the pancetta into thin strips.
In a pot, sauté the chopped shallot with a little oil, add the pancetta and courgettes.
Rinse the barley through a fine mesh strainer and empty it into the mixture.
Wet with hot stock and add the saffron.
Cook for 15-20 minutes.
Blanch the tomato in boiling water for 10 seconds, peal and dice the pulp.
Blend 1/3 of the soup. Put this blended third with the rest inside the pot, add the chopped herbs, the tomato pulp diced and the pumpkin flowers cut in strips.
Dress with two or three tbsp of Balsamic Vinegar from Modena and cook for 1 more minute. Let it cool a little and serve.