Main courses
Tomato and Bread Soup flavoured with Balsamic Vinegar of Modena PGI, and Burrata cheese and fresh basil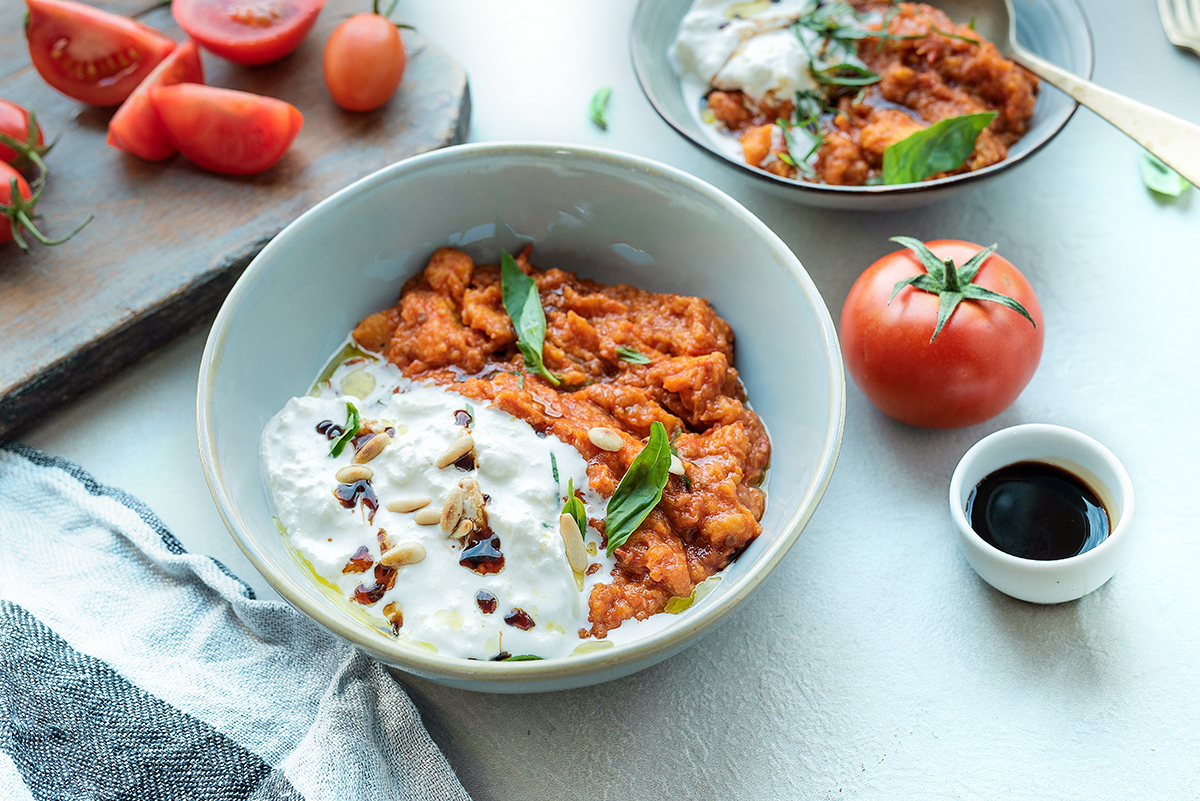 Ingredients for 4 servings
200g stale bread
600g ripe tomatoes
2 balls of Burrata cheese
500ml vegetable stock
fresh basil
1 clove of garlic
Extra Virgin Olive Oil
Balsamic Vinegar of Modena PGI
Preparation
Blanch the tomato in boiling water for 10 minutes. Drain, peel and remove the seeds.
Finely chop the pulp.
Season the clove of garlic in a pan with some tbsp of oil, add the tomato pulp and cook for 10-15 minutes. Add the bread cut in thin slices and some basil leaves torn in pieces.
Let cook and stir frequently, add the hot stock little by little until reaching a soft texture. Cool down and serve the creamed tomato with the burrata cheese.
Finish with a ribbon of Extra Virgin olive oil, some drops of Balsamic Vinegar of Modena PGI and basil leaves julienne cut.