Desserts, Imma's recipes
Wholesome Madeleines with 3 spices and Aceto Balsamico di Modena IGP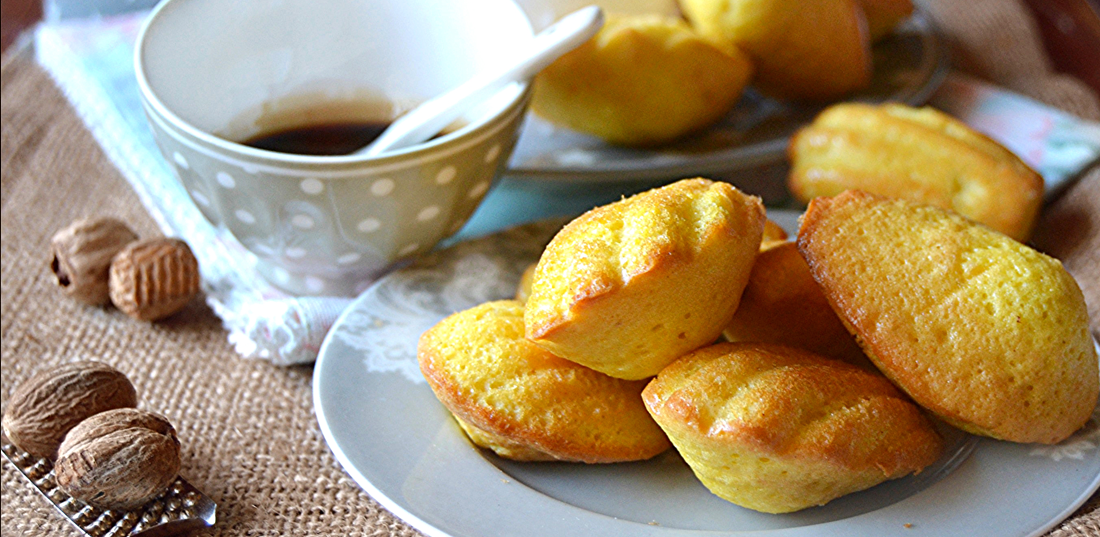 Ingredients
Ingredients for 4 servings
3 eggs
75 g 00 flour
75 g corn flour
150 g butter
130 g brown sugar
1 level tsp of baking powder
½ tsp of nutmeg
1 tsp of powdered cinnamon
1 tsp of powdered ginger
1 tbsp of orange blossom water
1 teaspoon of Balsamic Vinegar of Modena PGI
a pinch of salt
Preparation
Sieve the flours and baking powder. Whip the eggs with sugar until light and fluffy. Blend in the sieved flours and baking powder, nutmeg, powdered cinnamon, ginger, orange blossom water, the teaspoon of Balsamic Vinegar of Modena PGI and the melted butter.
Leave to rest in the fridge for at least one hour. Heat up the oven at 220° C and in the meantime fill the moulds and put in the oven for 4 minutes. Reduce the temperature down to 180°C and continue baking for another 4-5 minutes until the madeleines are golden.
Take the madelaines out of the oven, wait for some minutes, then take them out of the moulds and enjoy at room temperature.