Main courses, Ricette d'autore
Carnaroli rice with 24 month Parmigiano Reggiano PDO (in 3 ways) and Balsamic Vinegar of Modena PGI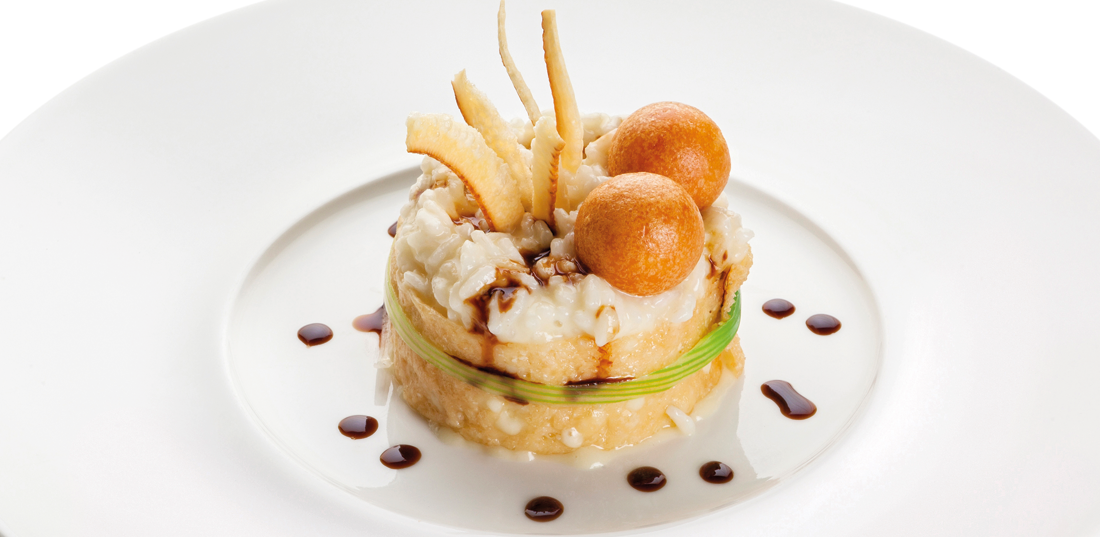 Ingredients for 4 people
320 g Carnaroli superfino rice
100 g butter
130 g  24 month Parmigiano Reggiano PDO
½ glass white wine
tosone cheese (fresh Parmesan cheese)
½ onion
15 g gravy
1 litre stock
salt and pepper
Balsamic Vinegar of Modena PGI
Preparation
Chop the onion finely and sauté in a tablespoon of butter. Add the rice and toast with ½ glass of good white wine and the gravy.
Keep stirring and gradually add the broth, which must be kept very hot.
When the rice is cooked (approx. 15 minutes), mix in the butter and the 24 month Parmigiano Reggiano PDO.
Serve decorated with fried tosone cheese, crisps made with grated Parmesan crust and Balsamic Vinegar of Modena PGI.