Consortium recipes, Main courses
Deer filet with mixed berries and Aged Aceto Balsamico di Modena PGI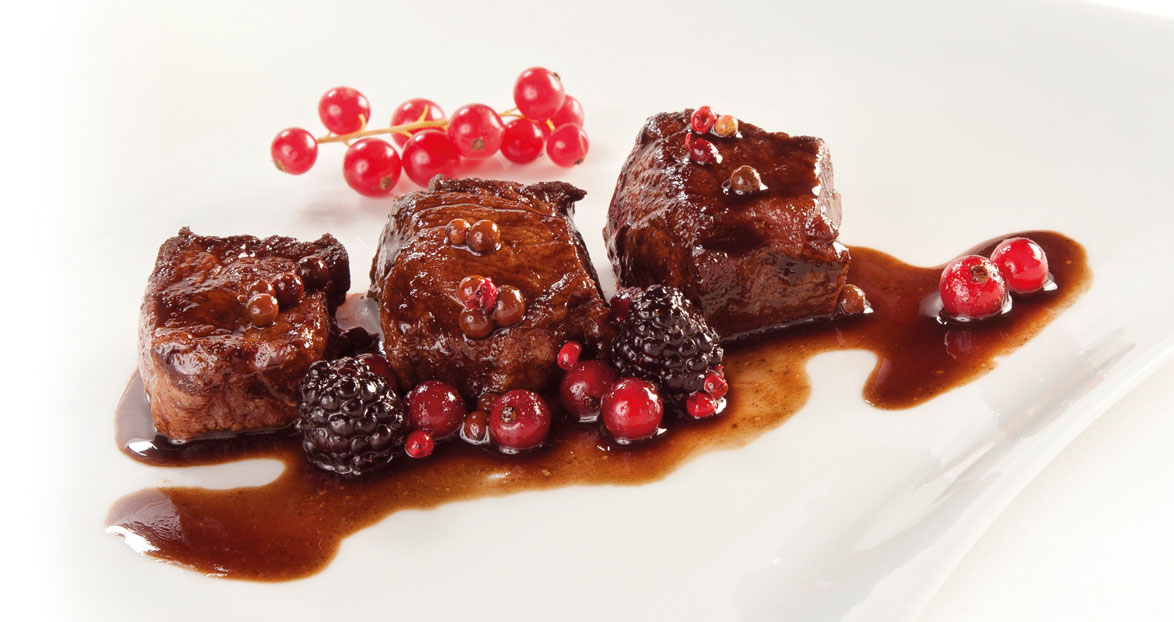 Ingredients
600g deer filet
200g mixed berries
150g deer back
70ml Aged Aceto Balsamico di Modena PGI
50g butter
5g salt
0.5g garlic clove
Some pepper
Fresh rosemary
50cl vodka
Preparation
AUThor: LAURYANA VLADI
(Preparation in the dining area using a flambé lamp on a gueridon).
Melt the butter with the rosemary and the garlic in the pan until it foams.
Add the filet and lightly cook on each side, remove the rosemary and the garlic then let it flambé with the vodka. Neatly place the filet on a hot plate to serve to the client.
In the same pan add the mixed berries, the deer back and let it cook with Aged Aceto Balsamico di Modena PGI. When the sauce is reduced add salt and pepper (do this away from the meat to avoid any loss of organoleptic qualities).
Pour the sauce on top of the filet and garnish with fresh currant and fresh mint.