Light recipes, Main courses
Fennel cream with Balsamic Vinegar of Modena PGI and croutons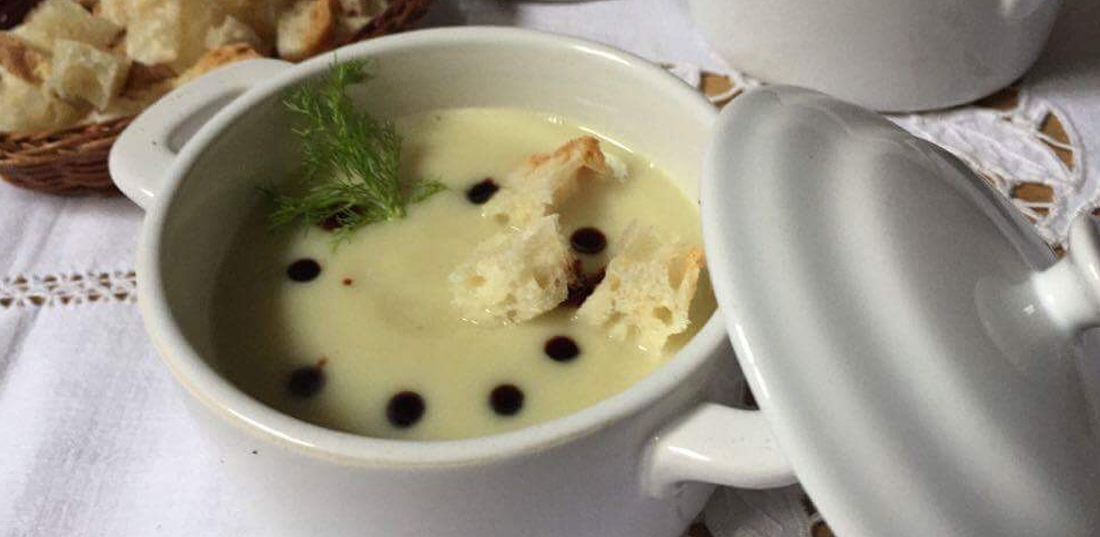 Ingredients
3 fennels
1 medium-sized yellow onion
Italian Extra Virgin Olive Oil
Aged Balsamic Vinegar of Modena PGI
salt
bread croutons and fennel leaves
Preparation
Wash the fennel thoroughly, removing all the traces of soil. Remove the outer tougher layers and set aside some of the green leaves.
Pour just a little Extra Virgin Olive Oil in a stainless steel casserole, covering the bottom, add the onion, the fennels cut in slices, salt and let sauté for a few minutes.
Add as much boiling water as needed to cover the fennels and let cook at medium flame until the vegetables are soft, it will take 15 minutes. Remove from the fire and, using a hand held mixer, reduce to a creamy consistence. Taste and add salt if needed.
Transfer the cream in the serving containers of your choice, decorate with the green leaves and a ribbon of Aged Balsamic Vinegar of Modena PGI. Serve with croutons of country style bread.
Fennel velouté is a light cream, particularly suitable as detoxifying food to eat after the holidays' large meals and, at the same time, it is a tasty, healthy satisfying dish. Vegan and vegetarian light preparation.