Desserts, Imma's recipes
Chocolate biscuits flavoured with fleur de sel and Balsamic Vinegar of Modena PGI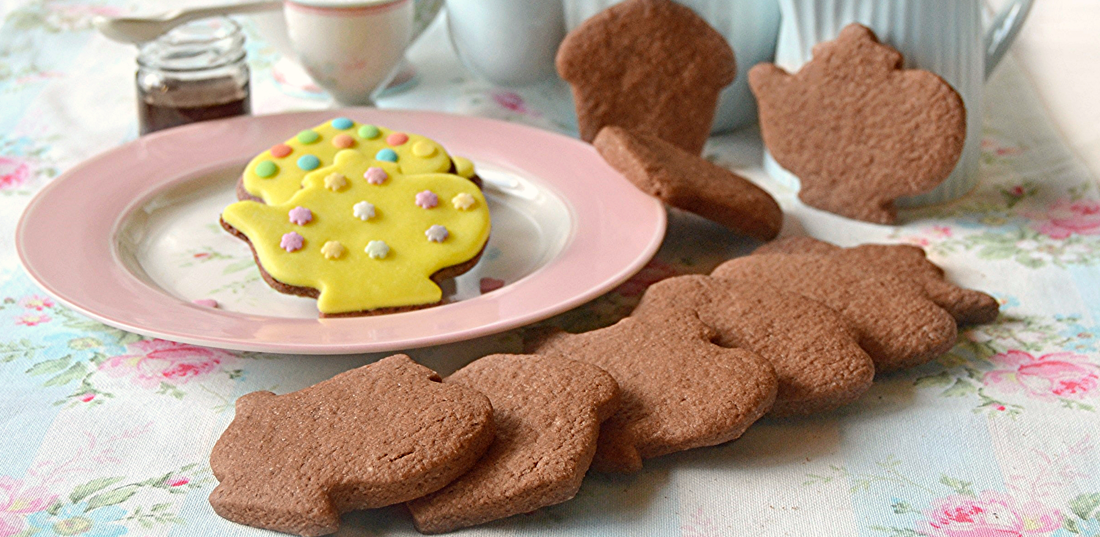 Ingredients
175 g flour
150 g chocolate 70%
30 g unsweetened cocoa powder
150 g butter at room temperature
120 g brown sugar
50 g icing sugar
1/2 tsp fleur de sel
1 level tsp Balsamic Vinegar of Modena PGI
1/2 tsp baking soda
Preparation
In a bowl mix the flour, the cocoa and the baking soda. In the mixer or planetary mixer, mix the butter and the two types of sugar and the Balsamic Vinegar of Modena PGI together for some minutes.
Grate the chocolate, then mix it to the flour mixture. Mix until the whole flour has been blended in and, in the end, add the fleur de sel.
Wrap everything in foil and leave to rest in the refrigerator for at least one hour. Take out of the refrigerator and cut out biscuits using your favourite cutters.
Arrange them duly spaced on a tin lined with baking paper and bake them in a pre-heated over at 160°C for 12 minutes.