Main courses, Ricette d'autore
Fillet of beef with Balsamic Vinegar of Modena PGI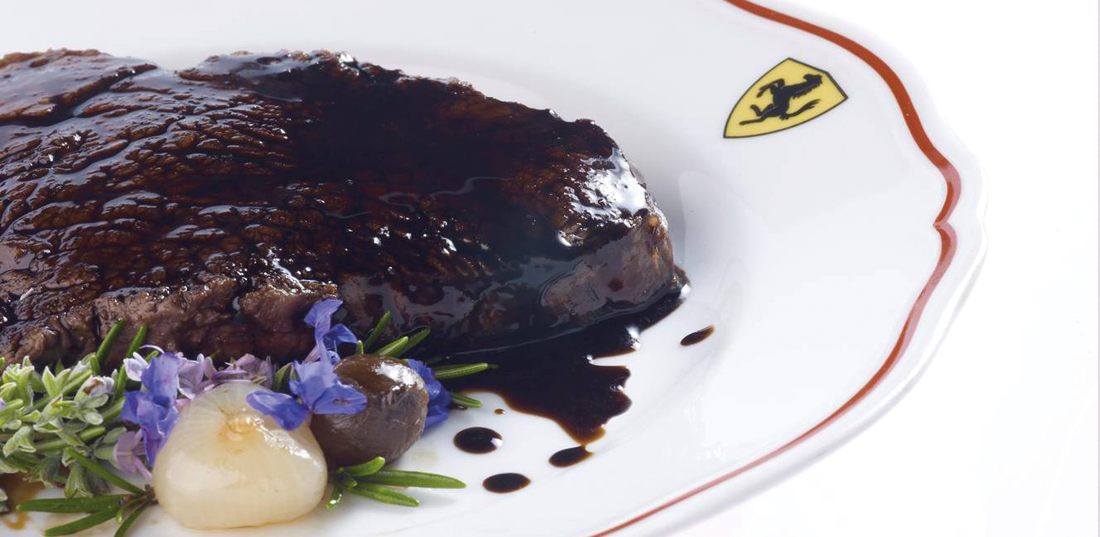 Ingredients
800g beef fillet
40g flour
6cl Balsamic Vinegar of Modena PGI
3cl olive oil
1dl meat stock
Salt as needed
Preparation
Cut the fillet in four slices, about 3 or 4 cm thick depending on the fillet's width. Dip the slices in the flour and shake the excess flour.
Heat a skillet with oil on medium heat and, as soon as hot, add the fillet slices with salt and pepper.
Cook on both sides until reaching the desired cooking level, then remove the excess fat and baste with the balsamic vinegar. As soon as it evaporates, remove the fillet slices, keep them hot aside; add the stock to the skillet and let it reduce until obtaining a rather thick sauce.
Serve the fillet doused with the sauce just prepared.