Consortium recipes, Main courses
Wonton trio with Aceto Balsamico di Modena PGI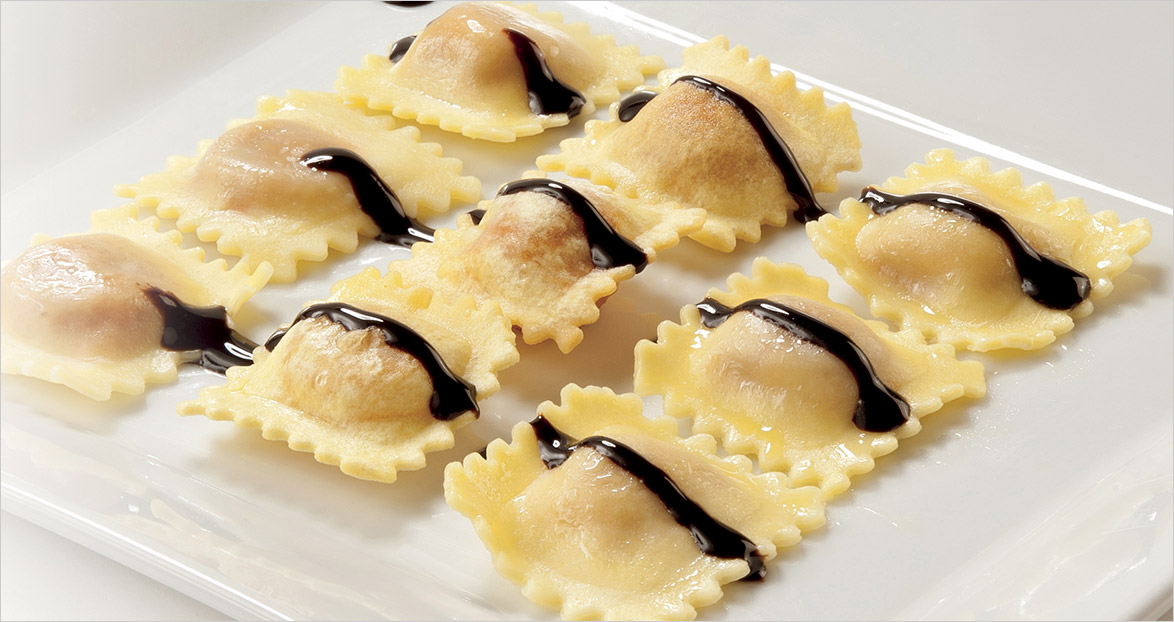 Ingredients
For the pasta

300g type "OO" flour
50g eggs
10g salt
30ml water
For the filling
300g lean pork
5g leek
45ml Aceto Balsamico di Modena PGI
Salt (as needed)
Soy sauce (as needed)
Preparation
Author: Manuel Fasano
Mix the flour with 1 egg, a pinch of salt and some water until the mixture becomes smooth and compact.
Chop the pork, chop and wilt the leek. Add the meat to the leek, the soy sauce and Aceto Balsamico di Modena PGI, add salt if necessary.
Flatten the dough until thin, cut it in squares, fill the squares with the meat and close them like ravioli.
Fry three wonton, steam three wonton, and oven bake three wonton. Dress and decorate the dish with Aceto Balsamico di Modena PGI.